Presenters

Tommy Garvey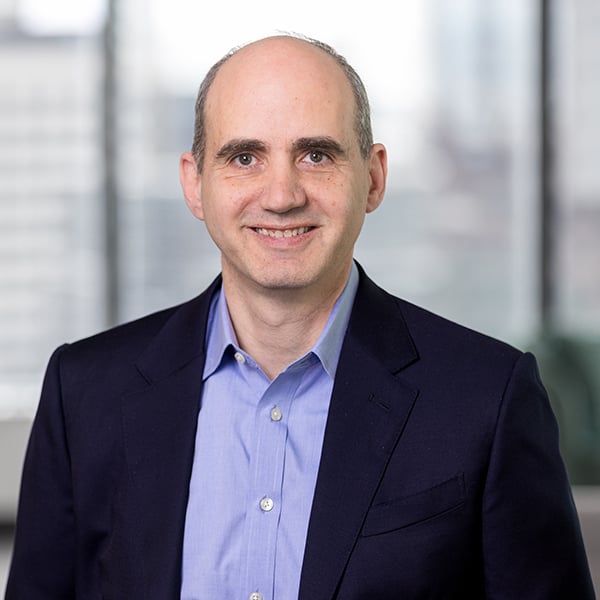 Ben Inker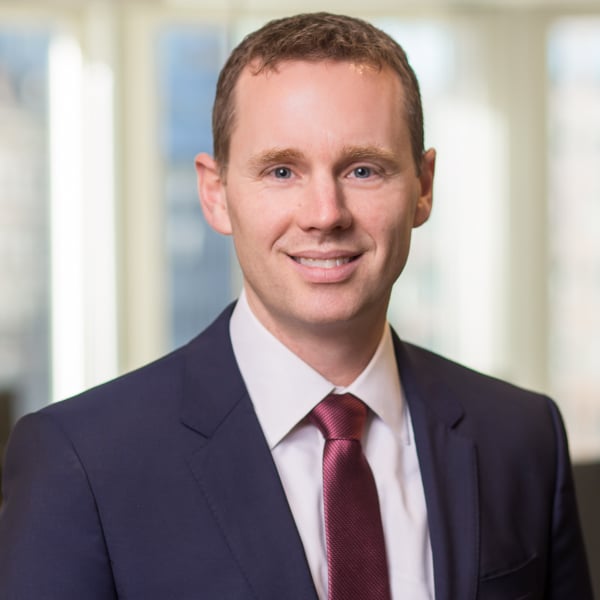 John Thorndike
Overview
In this session, Ben Inker speaks about value opportunities today compared to the market environment a year ago during our last Investor Conference. Ben defines "growth traps" and why they are at least as destructive as value traps, if not more. John Thorndike follows with a deeper dive into regional equity performance and valuations and their implications for opportunities and portfolio construction going forward.
Contact Us to Watch the Replay*
*This content is intended for accredited investors only.
---
Key Points
A year ago, value looked historically cheap across many measures. We implemented our Equity Dislocation trade (long value/short growth) and were pleased with investor interest.
The concern about value traps is real. But the lesser discussed growth traps present even more risk to investors.
Broadly, value outperformed over the last year, but with a high level of volatility.
Over the last decade, the U.S. and Japan delivered on fundamentals while Europe and emerging markets disappointed mildly.
The primary driver of U.S. exceptionalism over the last decade has been multiple expansion, leaving non-U.S. markets cheaper than the U.S.
Value opportunities are an important component of our portfolios via long positions in non-U.S. value stocks and global exposure to long/short strategies.
---
The Value Opportunity Today
The case for looking different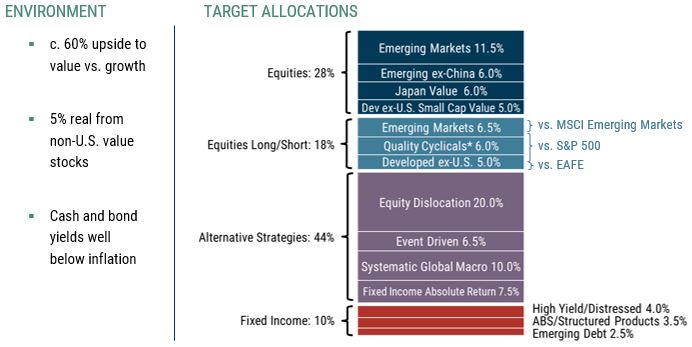 As of 10/22/2021 | Source: GMO
*Formerly Cyclical Focus Strategy
The above information is based on a representative account in the Strategy selected because it has the fewest restrictions and best represents the implementation of the Strategy. Weightings are as of the date indicated and are subject to change. The groups indicated above represent exposures determined pursuant to proprietary methodologies and are subject to change over time. Totals may vary due to rounding.
---
Related Strategies
Please click on the links below to access strategies related to this event.
---
Related Research
Please click on the links below to access additional research related to this event.
---
Ben Inker and John Thorndike presented this session at our U.S. Conference on November 3rd. Tommy Garvey presented at our Europe Conference on November 15th.
Disclaimer: The views expressed are through the period ending November 2021, and are subject to change at any time based on market and other conditions. This is not an offer or solicitation for the purchase or sale of any security and should not be construed as such. References to specific securities and issuers are for illustrative purposes only and are not intended to be, and should not be interpreted as, recommendations to purchase or sell such securities.
Copyright © 2021 by GMO LLC. All rights reserved.