Partners In Investing
for over 40 years
About GMO
Our Capabilities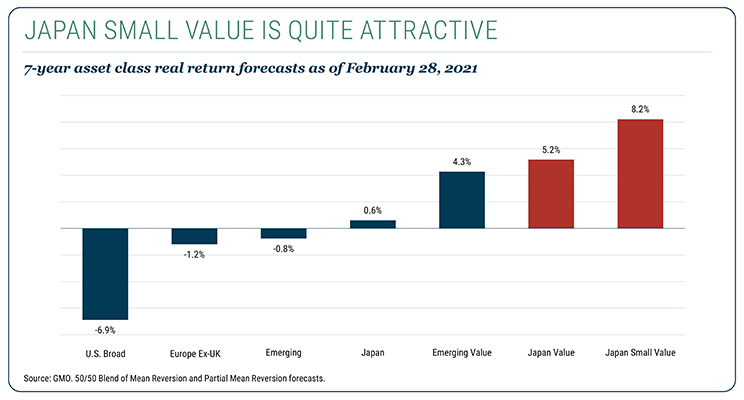 Featured Research
Japan Value: An Island of Potential in a Sea of Expensive Assets
Global stocks and bonds are both expensive. No wonder investors are scouring the earth for attractively priced assets and alpha opportunities. We believe Japan Value and Small Cap Value stocks offer both – a compelling beta opportunity with room for active investors to add value.
Read our latest GMO Insights and learn more about GMO's Usonian Japan Value Strategy.
Featured Research
The Duration of Value and Growth
Despite the common assumption that Growth stocks are longer duration than Value, this analysis shows that their durations are much closer than most realize. We expect Value to outperform the market over the next few years, and that belief neither assumes nor requires any particular moves in interest rates.
Read our latest White Paper and learn more about GMO's Equity Dislocation Strategy, designed to profit from the current Growth stock bubble.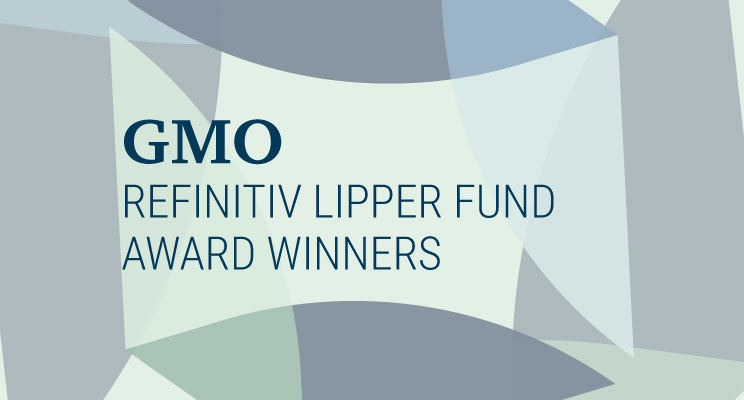 GMO Wins Multiple Refinitiv Lipper Fund Awards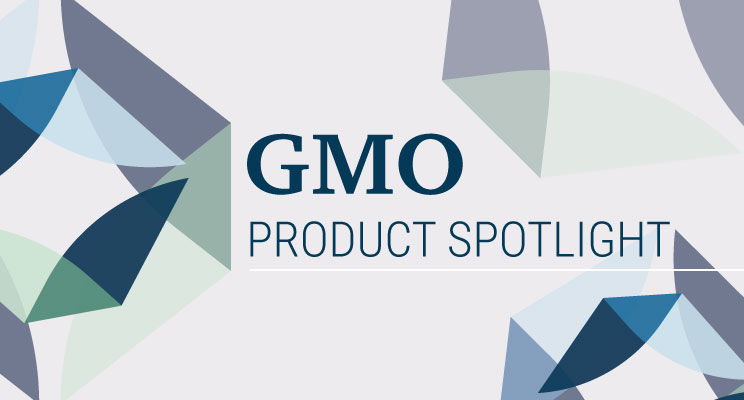 Product Spotlight
Climate Change Strategy
GMO's Climate Change Strategy gained an impressive almost 43% in 2020, net of fees. We've delivered strong returns since our Strategy's inception in 2017, and this long-term secular growth story is just gaining traction. We're still in the very early days of the climate fight, and we continue to find compelling investment opportunities where the market isn't pricing in reasonable growth expectations.
Read the Climate Change Strategy 2020 year-end letter for more details.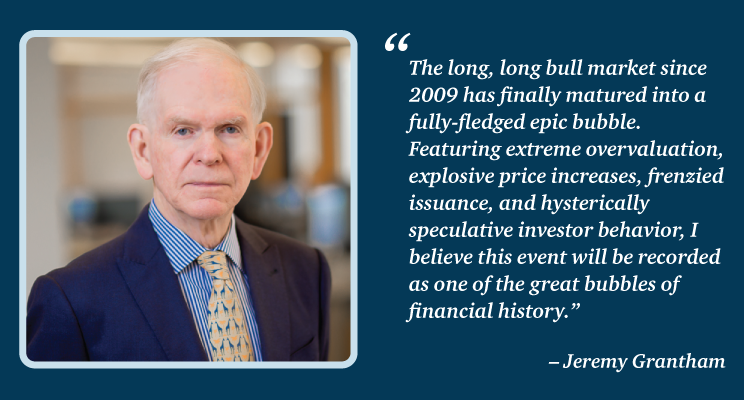 Featured Viewpoint
Waiting for the Last Dance
In his latest Viewpoints piece, Jeremy Grantham warns that the market is now checking off all the touchy-feely characteristics of a major bubble. Given his experience as a historian of markets, we would be wise to listen.
Click here to read the full article.
Featured Video
Jeremy Grantham on Bloomberg's Front Row
Jeremy Grantham discussed his thoughts on the epic bubble in U.S. stocks and why additional Fed stimulus will only delay a then even bigger bust by a matter of weeks.