Partners in Investing
for over 40 years
About GMO
Our Capabilities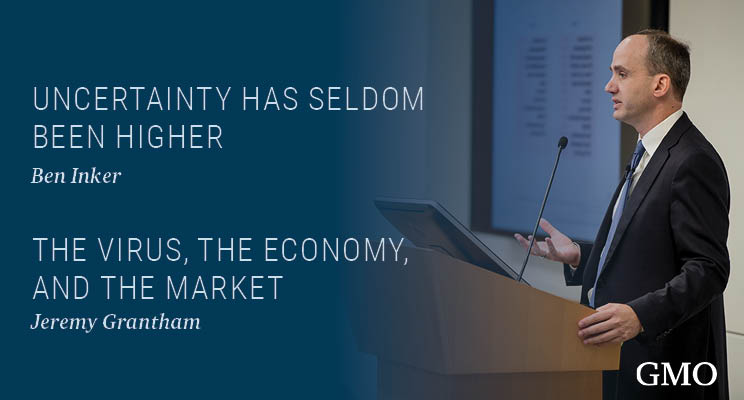 1Q 2020
GMO Quarterly Letter
We have never lived in a period where the future was so uncertain. There are many potential paths from here, but the current market seems lost in one-sided optimism when prudence and patience seem much more appropriate.
Click to read the full article.
3 YEARS OF CLIMATE CHANGE INVESTING
"The slow, haphazard COVID-19 response reminds us how hard it is to stop a global threat. Climate change is an even greater danger to our future. Combatting it will require much more cooperation and investment, and we're already further behind in the fight."
- Jeremy Grantham
Learn more about how GMO invests in climate change mitigation and adaptation opportunities in our Climate Change Strategy.
Featured Video
Jeremy Grantham on CNBC's Closing Bell
Jeremy Grantham and CNBC's Wilfred Frost discuss GMO's outlook on the market, the coronavirus pandemic and why the current environment may be the fourth 'Real McCoy' bubble of Jeremy's investing career.