Needs-Based Allocation ('Nebo') is an asset management platform that melds financial planning and asset management in a way that better aligns a client portfolio with their needs and circumstances.
We view Nebo as a uniquely custom CIO dashboard and an investment policy statement enhancer. The platform embeds GMO asset allocation insights and expertise and is built on almost a decade of deep research to solve the problem of portfolio construction for individuals.
One of Nebo's most important insights is that the primary risk an investor faces is not volatility. Rather, it is that they don't have the resources they need when they need them. Instead of orienting portfolios around traditional concepts of risk aversion and volatility, we orient portfolios around the needs and circumstances of each investor.
Our vision is to help people achieve financial well-being and to help financial advisors build better portfolios for all their clients.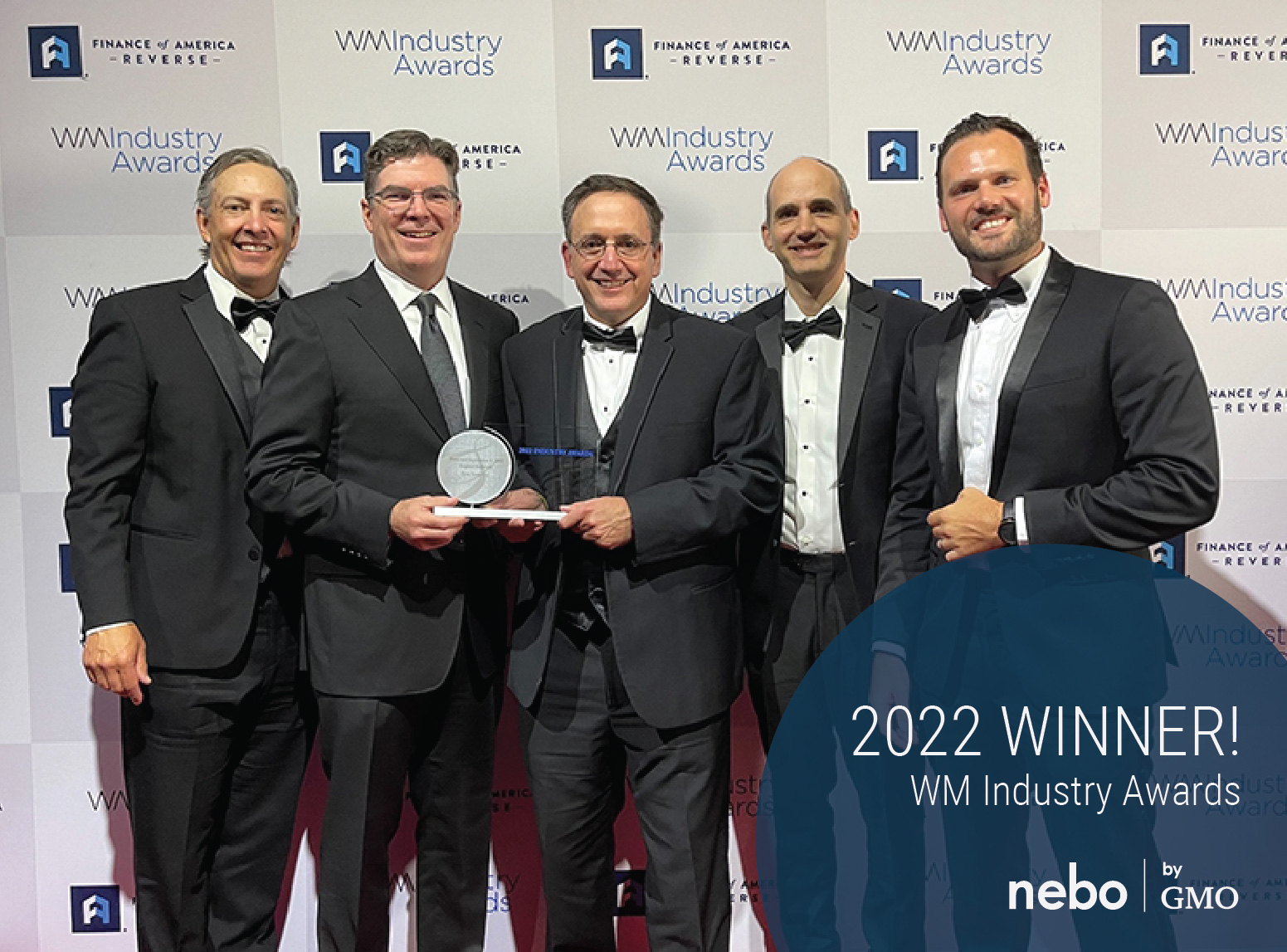 Award Winner
Nebo Wins Wealth Award
GMO's Nebo platform won in the "Industry Disruptor" category at the 2022 WealthManagement.com Industry Awards. Nebo (for Needs-Based Allocation) bridges the gap between financial planning and asset management, helping advisors ensure their clients have the financial resources they need, when they need them, to achieve their goals.
Needs-based allocation melds financial planning and asset management